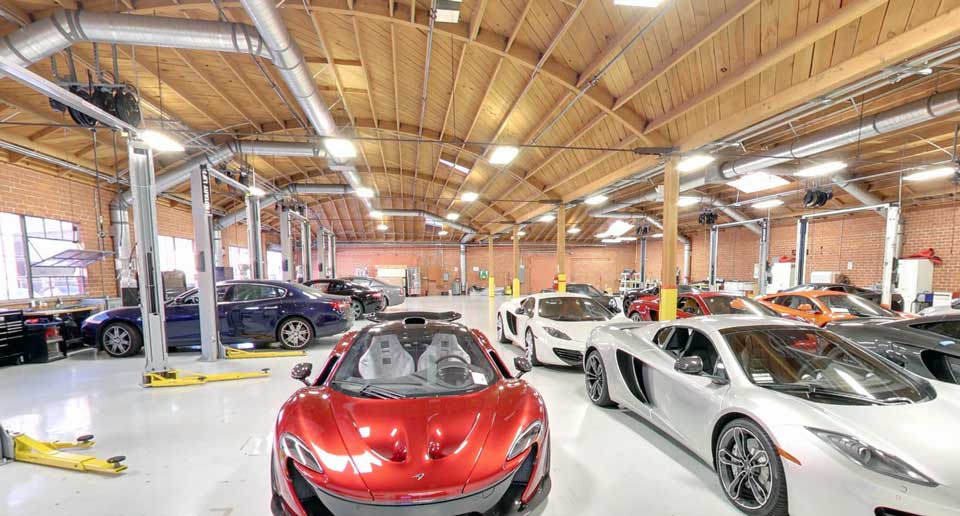 McLaren Beverly Hills Service & Repair Center
Owning a McLaren
With a list of desirable amenities, an agile engine, and a luxurious racing interior, McLaren is a vehicle built to provide complete customer satisfaction. Your satisfaction as a customer is of utmost importance. 
Though our McLaren Beverly Hills Service & Repair facilities do not expect for you to be a frequent visitor, we are available to ensure that any issues you may have with your McLaren will be taken care of quickly and completely.

We are your premier choice for Service & Repair for all McLaren models such as the 650S Super Series, 570S Sports Series and the Ultimate P1™ series. 
Visit our Beverly Hills service center when you want the professionals you can trust working on a car that is more than just a vehicle.  We will care for your McLaren with a unique understanding that it makes a statement about the value of your time, as well as that of your automobile.
Engineering Equals Reliability
The innovative McLaren engine, built with the highest quality parts, is expected to need service only once every 10,000 miles. Thought and intelligent engineering ensure that said service can be performed quickly and easily. This is because each of the parts requiring this infrequent service are easy to access as they are at the base of the engine. Our overall customer satisfaction is high with relation to McLaren service and repair. This is due, in part to the following factors:
A reduced number of wires and connectors required to run the automobile electronics
Easily replaceable exterior panels made of SMC and polypropylene
Stiff carbon MonoCell chassis
Prevention of corrosion in vehicle floor due to high quality composite
Designed for those who are seeking an uncommon driving experience, the McLaren  has perfected the Formula 1 technology in a street legal high performance automobile. Let us also show you how we have managed to ensure that your service experience is equally impressive to your time spent behind the wheel.
Basic Maintenance and Care
We are your source for McLaren Service and repairsin Beverly Hills. Come to us for all of your McLaren needs from basic maintenance and care to replacement of body panels. With our experts ready to help you, easily book a
service appointment online
or contact one of our service advisors.